STILLWATER – Oklahoma will soon be home to a rare earth metals and manufacturing facility.
USA Rare Earth, LLC, on Thursday announced plans to invest $100 million in a Stillwater plant that will convert rare earth oxides into metals, magnets and other specialty materials that can be used in electric vehicles, mobile electronics and military equipment. .
USA Rare Earth, which controls and operates the Round Top Heavy Rare Earth, Lithium and Critical Minerals project in Hudspeth County, Texas, is expected to start production in Oklahoma in 2023, creating at least 100 jobs with average salaries included between $50,000 and $60,000.
"This is truly a unique announcement for our city, for our state, for our country," Gov. Kevin Stitt said Thursday at a news conference at the proposed facility. "…The magnets that will be made here will be used in all of our daily lives: medical devices, imaging machines, smart phones."
China controls 90% of the world's rare earth minerals, he said.
"…It's a huge win for the state of Oklahoma, but it's also, I believe, a huge win for our country as well. Now the United States can stop relying on China for those resources. and start relying on Oklahoma.. If you think about it, it doesn't make sense for our army, our navy, our marines to rely on China for our defense technologies. It's dangerous for our security.
Rare earth elements – minerals essential for the production of permanent magnets, catalysts, rechargeable batteries and LED lamps and displays – are found worldwide, but deposits containing economically usable concentrations are less common. . For example, the United States imported 100% of its usable rare earth compounds and metals in 2020, 80% of which came from China.
USA Rare Earth owns an 80% interest in the Round Top Mountain deposit in Hudspeth County.
The company considered more than 50 sites in eight states before choosing Stillwater, USA Rare Earth President Thayer Smith said. Rare Earth will refurbish a 309,000 square foot facility built by World Color Press in the 1970s and later purchased by an energy company, said Justin Minges, president and CEO of the Stillwater Chamber of Commerce.
"It will be the epicenter and the hub for building this resilient supply chain," Smith said. "…What really made the difference were the people here. I want to congratulate you on the teams you have put together.
"It was absolutely refreshing to come to the state to see how broad you are, how seamlessly you work from state to city and also at the federal level. It's really amazing to have seen that and worked first hand."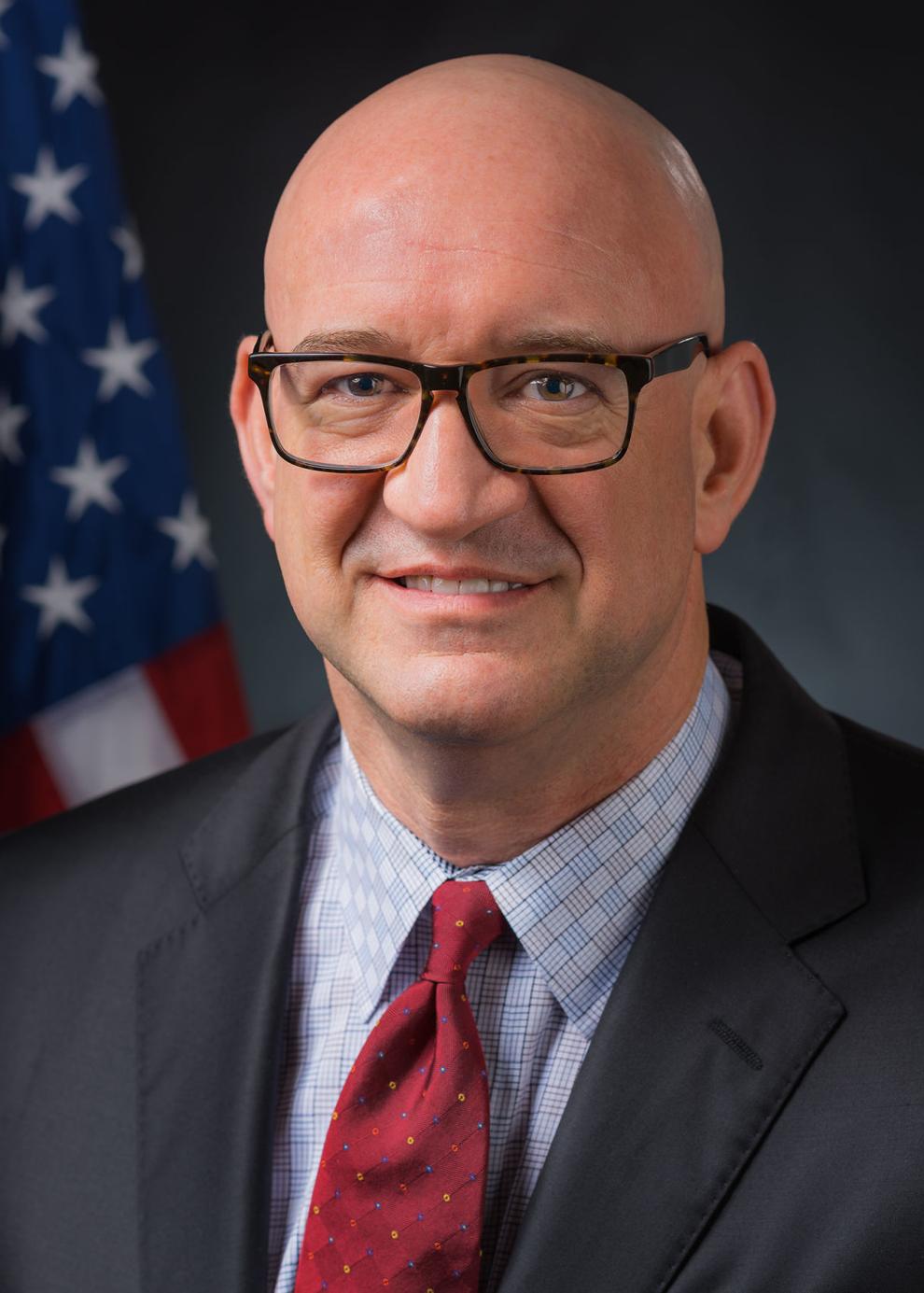 Ken Wagner is the Oklahoma State Secretary of Energy and Environment.
"To increase national security, the United States must ensure a domestic, reliable, and sustainable supply of critical rare earth elements," he said in a statement. "Oklahoma is uniquely positioned to help lead the way as the United States seeks energy independence and less reliance on foreign materials from countries that do not share our values."
In addition to national defense, rare earth elements power many of Oklahoma's key economic drivers, including the aerospace, technology, automotive, and manufacturing industries. point.
Canoo, an electric vehicle start-up, last year announced plans to create at least 1,500 jobs by building a more than 3 million square foot factory in the MidAmerica industrial park in Pryor. The state is also in the running for a mega-factory that manufactures batteries for electric vehicles.
"Because of the electric vehicle trend, the demand for these products is going to increase by about 300% over the next 10 years," Smith said. "So it's really incumbent on us to build a facility like this to be able to have a secure national supply chain."
Stitt added, "We're looking at heavy electric vehicle manufacturing, electric vehicle batteries, magnets because we know where the industry is going. I want Oklahoma to be at the forefront of that. If we can plant our flag early with this industry, we can create a labor cluster for the next ones to come to Oklahoma as well."
In 2020, USA Rare Earth acquired the only sintered neomagnet manufacturing equipment in the Western Hemisphere. The company expects to obtain the necessary operating permits for all metal, flake and magnet operations in 2022, with initial production to begin the following year.
State leaders also noted that access to state research institutions, including those at Stillwater-based OSU, will be vital to the project, providing research, development, innovation of critical rare earth elements and a strong workforce.
"The State of Oklahoma and the City of Stillwater provide a unique business, working and operating environment for USA Rare Earth and will be a catalyst for economic development," said Stillwater Mayor William Joyce. "We are excited to work alongside USA Rare Earth, state and local leaders, and our residents to solidify a healthy economy, a productive workforce, and a vibrant community."
Featured Video: Gasoline Price Rise Analyst
Photos: $100 million US rare earth manufacturing plant arrives in Stillwater
United States Rare Earth Announcement 012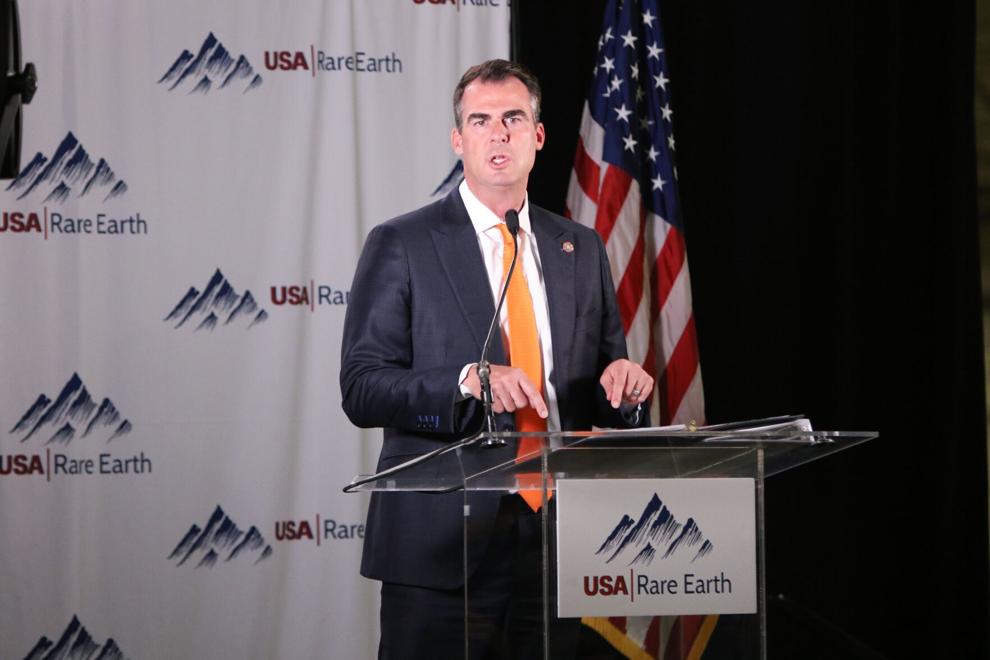 United States Rare Earth Announcement 022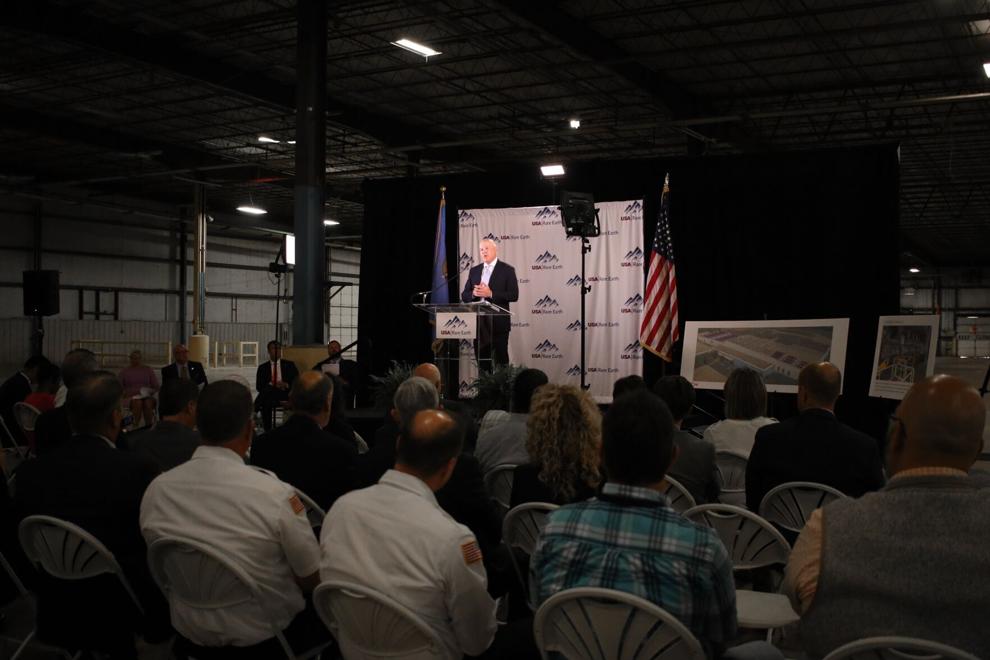 United States Rare Earth Announcement 015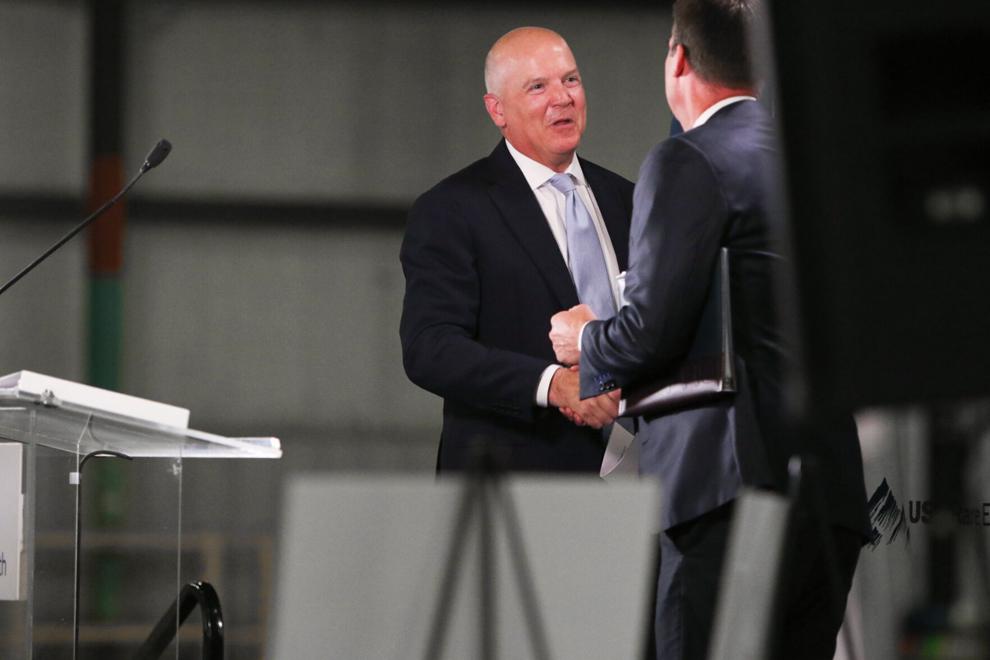 United States Rare Earth Announcement 021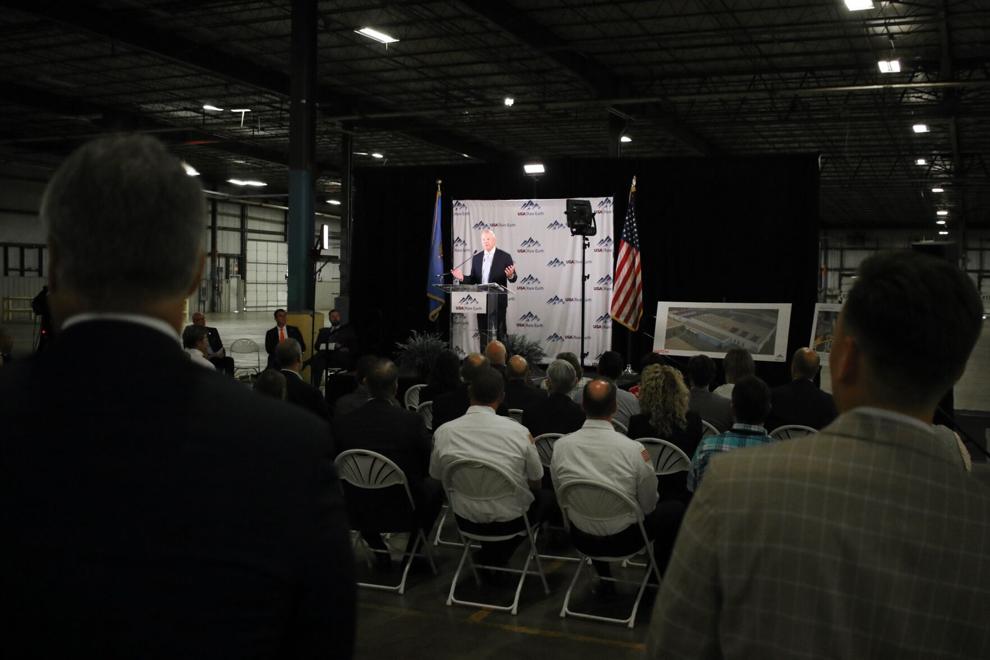 United States Rare Earth Announcement 029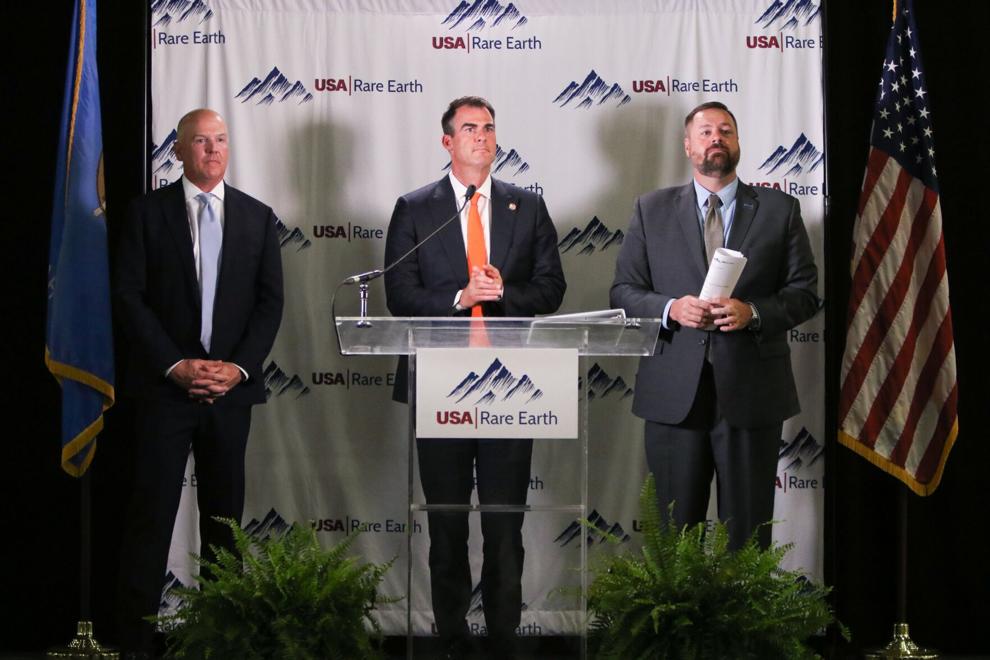 United States Rare Earth Announcement 023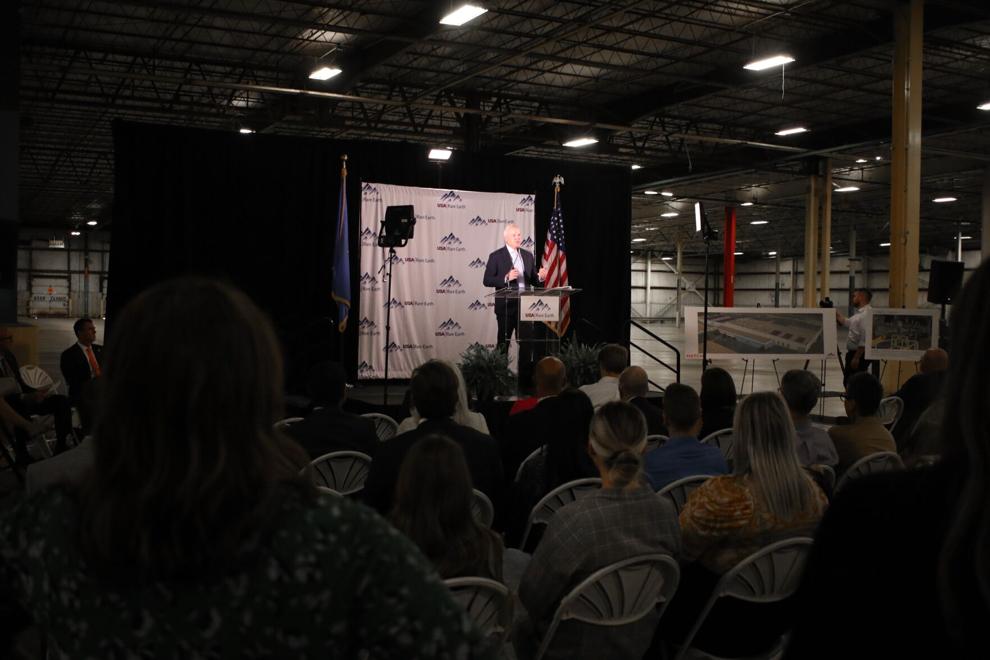 United States Rare Earth Announcement 020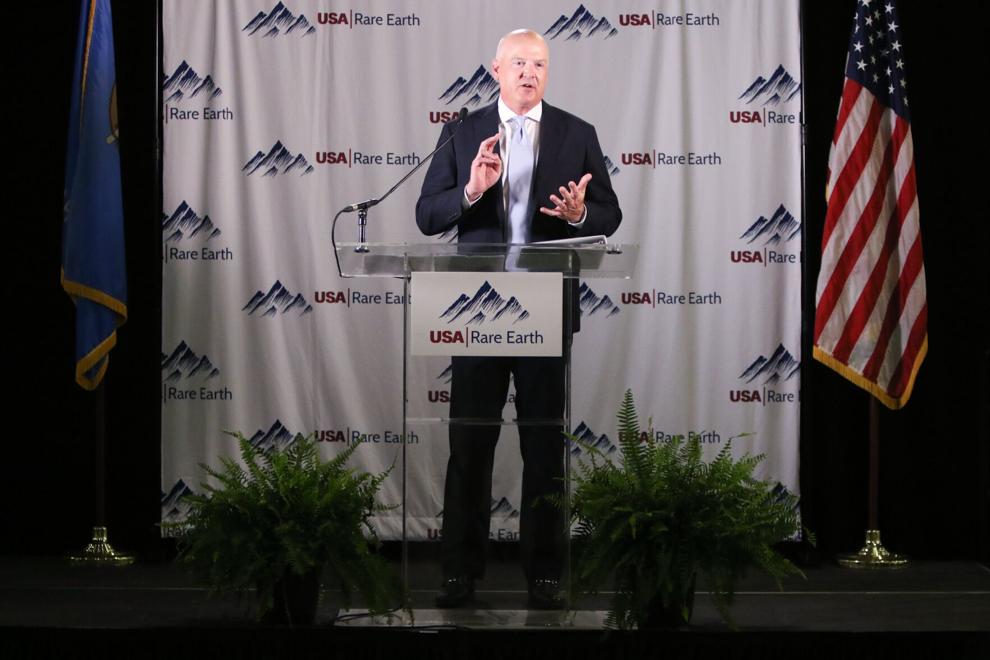 United States Rare Earth Announcement 028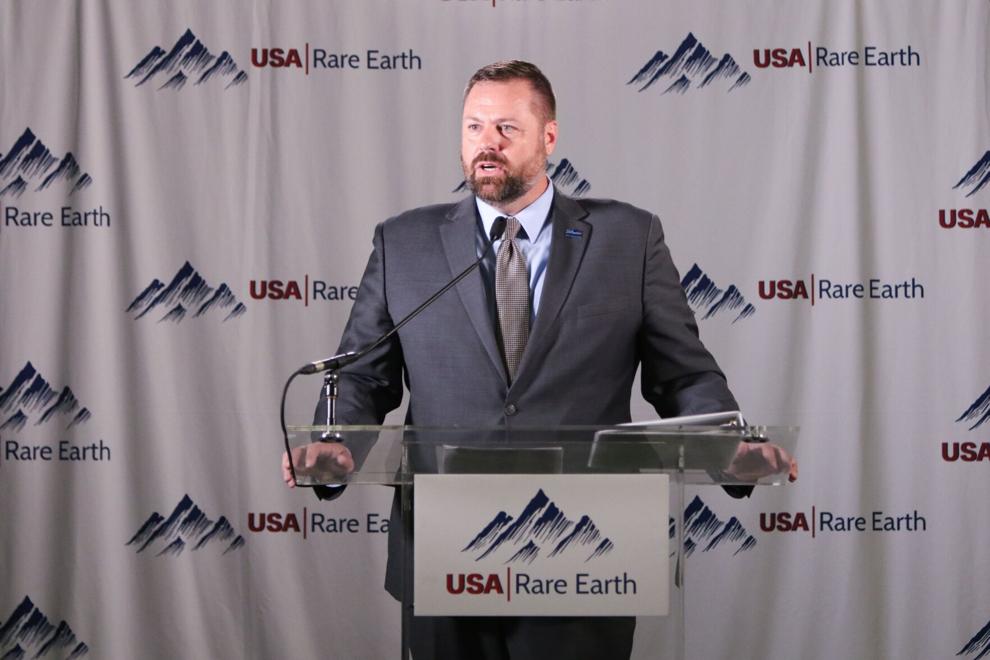 United States Rare Earth Announcement 027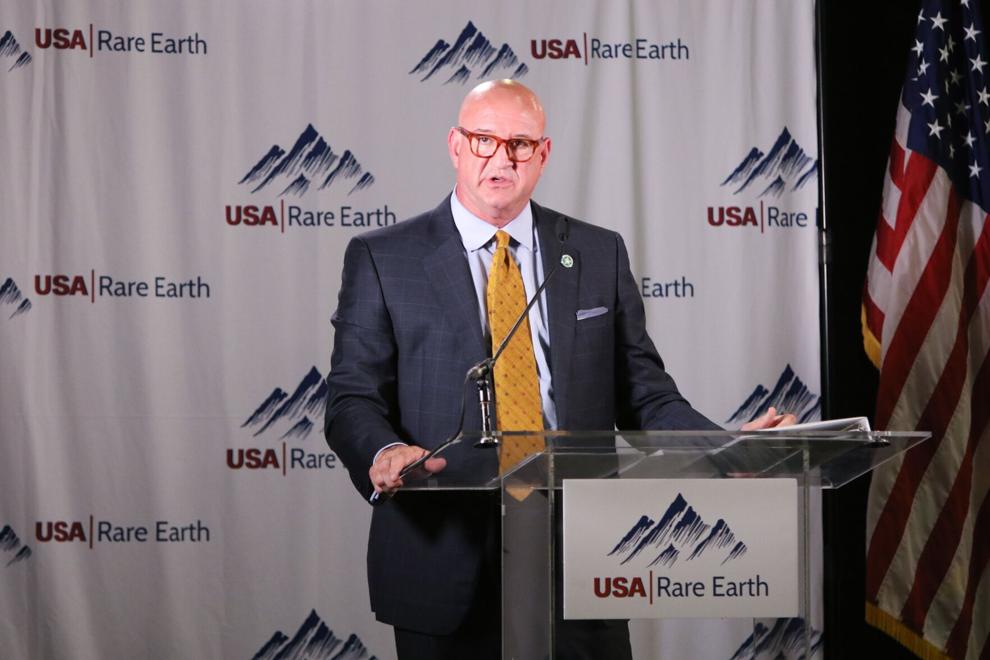 United States Rare Earth Announcement 032
United States Rare Earth Announcement 024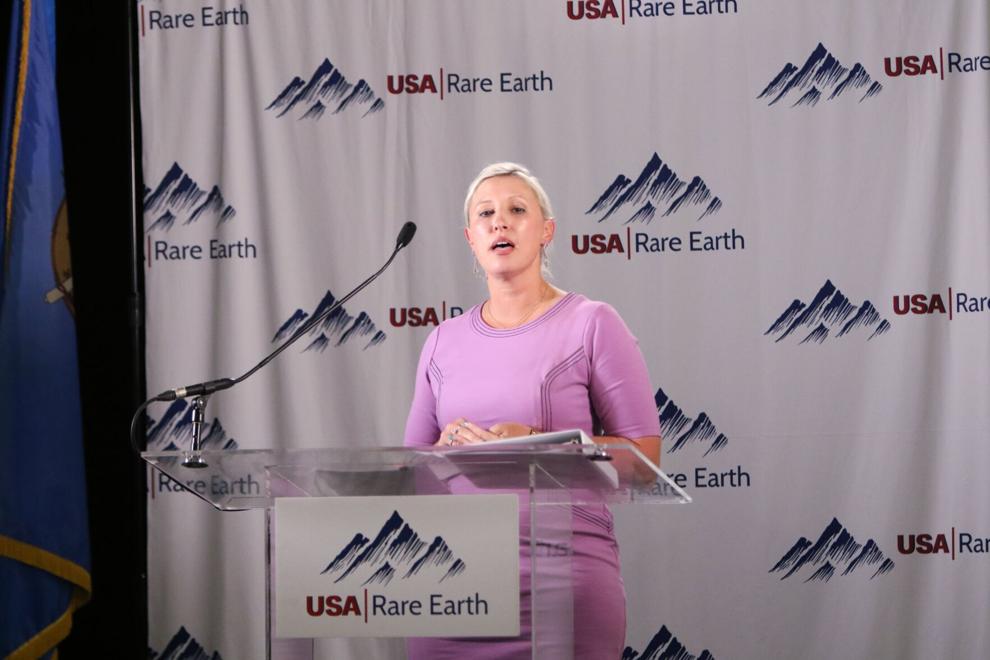 Check out our latest digital-only offer and subscribe now
HIDE VERTICAL GALLERY RESOURCE TITLES
rhett.morgan@tulsaworld.com