Billie Eilish has revealed a secret about her 2022 Coachella performance.
During an interview this week on The Matt Wilkinson Show podcast, the 'Bad Guy' singer said she briefly used a body double during her set at this year's Coachella festival.
"The beginning of Coachella, I had a body double, one of my dancers for the show," Eilish shared.
"I dressed her up in a show look that I had worn before. We got a black wig, and we put buns in it, and we gave her a mask and sunglasses, and she wore my shoes and my socks."
READ MORE: Doctor refuses to tie woman's tubes incase she 'meets Mr Right'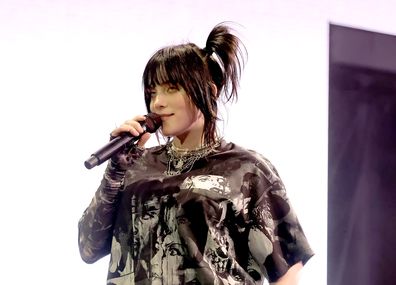 The singer went on to explain that she got her doppelgänger to stand at the back of the stage while she got changed.
"I put her up at the back of the stage and she stood there while the lights went on and everybody thought it was me," she said.
"And nobody ever knew it wasn't me, literally nobody knew. And while she's up there, I put on a big black coat and a traffic vest and a hood and just glasses."
READ MORE: Princess Charlene visits Norway with Prince Albert and their twins
The story came up when Wilkinson asked the pop star if she'd ever disguised herself at a festival so she could go watch other artists' sets in peace.
She replied that she's tried, but it doesn't always work out. "I've done it… occasionally in different places, and it's really nice when you're able to do it," Eilish revealed.
At just 20 years old, Eilish was the youngest-ever artist to headline Coachella.
"This is so weird," she said on stage. "I'm so f—ing grateful that I'm here, and that you guys are all here. This is such a dream come true. I feel crazy."
READ MORE: Model Niece Waidhofer dies after long health battle
She ended her 90-minute set by saying: "Thank you, Coachella. I'm sorry I'm not Beyoncé," she said. "I love you, good night."
This weekend, the pop star is headlining the iconic Glastonbury festival in the UK, once again making her the youngest person to ever achieve that feat.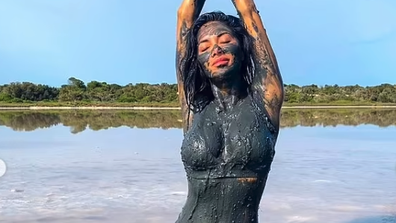 Nicole Scherzinger bares body at Spanish mud bath