The West Indies' lack of tactical savvy was laid bare in the second Test against Australia, according to Mark Waugh and former captain Michael Clarke.
Australia took control on day one of the second pink ball Test against the traveling group, with Marnus Labuschagne's third straight Test century and Travis Head's ton giving the Australians a big cushion.
The home side's dominance gave rise to the view that the tour were ill-prepared with their bowling in the final session, with their performance derided as "not even club cricket".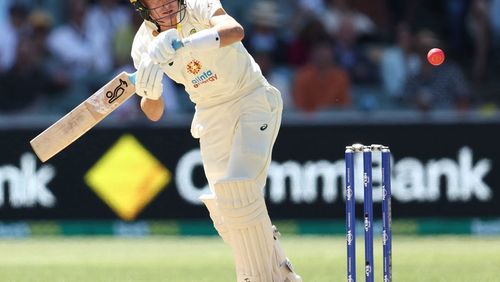 "Don't take anything away from those two batsmen, but at best clubbies, West Indies," Clarke said on Sky Radio. The Big Sports Lunch.
"Their bowlers, again, they brought in a rookie from the West Indies who landed a few days ago, it's always going to be a risk and it's such a long way to go.
"They threw two part-time spinners in the first session of a test match. It's an average attack. Their tactics were just awful. They're in big trouble."
Waugh was also surprised by the lack of a shot of the tourist with the balloon.
"Tactically, I couldn't relate to having a part-time spinner in the first hour of the test match," Waugh said on RSN Breakfast Club.
"They hung on about halfway through the day when they had Australia 3-131 but after that Marnus and Travis Head just took the game away from them. The last session was club cricket , not even club cricket, I'm being a bit disrespectful to club players.
"The bowling alley was very, very ordinary, they had their hands in their pockets and long-sleeved sweaters, they just didn't look like they wanted to be there."