Yeardley Smith, who has voiced Lisa on The Simpsons since 1989, has spoken candidly about her two-decade struggle with an eating disorder.
Smith says her internal battle with perfection caused her to become bulimic.
"I had an eating disorder for 24 years… from the time I was 14 'til 39. I'm 57 now," Smith told PEOPLE.
"Eating disorders are incredibly isolating, and you practice your disorder in private. It's very ritualistic. It's very secret, it's not social like drinking. Not to say one is worse than the other, just different."
READ MORE: New blow for Samantha Markle in Meghan lawsuit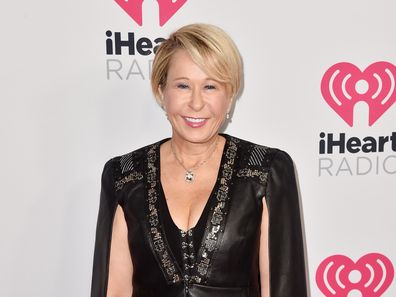 Smith went on to say her 40th birthday was her turning point, when she realised she couldn't live like this any longer.
"So I sort of pulled up my socks and said 'Alright I need some actual help'," she said. "I had been telling myself that I can do this on my own forever and ever. Obviously, I can't so I need some help."
The voice actress entered an outpatient recovery program, and attended group therapy for eight hours a week.
Smith said at the time, she felt like she didn't deserve anything good in her life.
READ MORE: Woman regrets teaching her dog how to communicate using buttons
"The fear is rooted in a deep shame of who you are, how much you have not lived up to your expectations or other people's. That your body isn't the shape and size that it should be that you see in the magazines, that I see in my industry. It is really a punishment."
Smith said since entering recovery, she has been able to embrace self-love and inner peace.
"So now I feel like food is actually good. I'm not afraid of food. There are a couple of trigger foods that I really stay away from."
If you, or someone you know needs support relating to eating disorders, please call The Butterfly Foundation on 1800 33 4673. In an emergency, call 000.
For a daily dose of 9Honey, subscribe to our newsletter here.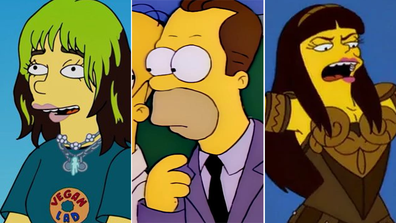 Most memorable Simpsons cameos