The Pacific's top diplomatic body appears set to exclude the United States, China and several other major nations from a crucial leaders' meeting in Fiji next month, which could help shield the gathering from intensification of the geostrategic competition that is shaking the region.
Key points:
Officials want to ensure Pacific leaders can make decisions without powerful outside influences
Australia will be present and has already flagged the Solomon Islands security pact for discussion
Leaders expected to approve deal to prevent Micronesia from splitting from forum
The Pacific Islands Forum (PIF) Leaders Meeting is due to be held in Suva, the capital of Fiji, in mid-July.
Australia is a full member of the forum and Prime Minister Anthony Albanese has already announced his presence.
Over the past few decades, PIF has also hosted a separate in-person meeting with Dialogue Partners during Leaders Week.
The forum has 21 partners, including the United States, China, European Union, Japan, South Korea, Canada, India, Singapore and the United Kingdom.
But the ABC has been informed that this year the face-to-face meeting of dialogue partners will not be held during the forum leaders meeting in Suva.
It will likely be held separately later this year, although PIF may also offer a virtual meeting for dialogue partners that week.
Either way, officials and politicians from countries outside the region will effectively be barred from the face-to-face meeting in Suva, where Pacific island leaders must grapple with a series of complex and weighty strategic issues.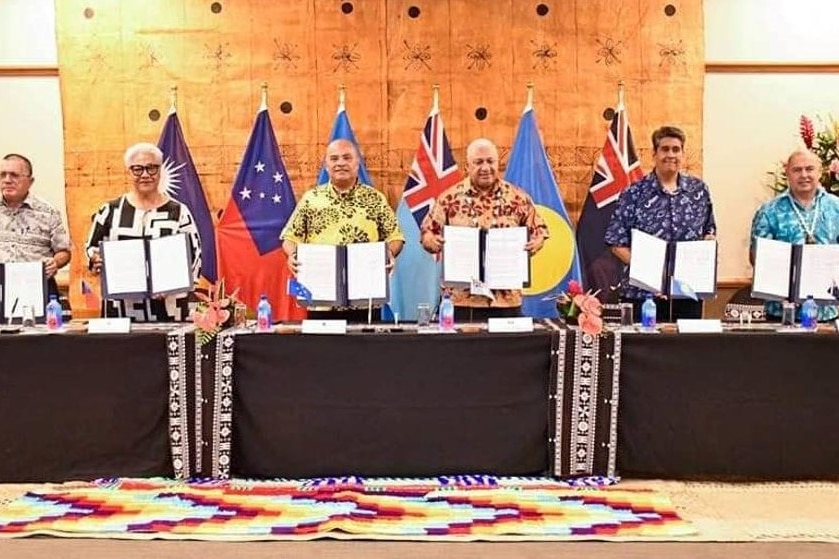 A Pacific island source said the officials – along with the current PIF chair, Fijian Prime Minister Frank Bainimarama – were keen to ensure that Pacific leaders had "space" to work through the issues and decide. of their top priorities without having to simultaneously navigate meetings with powerful outside actors jostling for influence.
A second Pacific source confirmed that Dialogue Partners would not be invited to Suva, but said the decision was not intended to reduce geopolitical tensions surrounding the meeting.
Instead, they said Mr. Bainimarama wanted to make it easier for Pacific island leaders to focus on key internal issues, including efforts to bridge a painful divide over the leadership of the United Nations Forum secretariat. Pacific Islands.
Suva leaders will be asked to approve a sensitive deal Mr Bainimarama helped broker, which will rotate the post of PIF secretary general between sub-regions to prevent Micronesian nations from breaking away from the forum.
The Suva meeting is also significant as it will offer all Pacific leaders the opportunity to meet face-to-face for the first time since the 2019 PIF meeting in Tuvalu, when Scott Morrison clashed with his counterparts from the Pacific about climate change.
The leaders will face several sensitive geopolitical issues when they meet.
Australia has already signaled that it wants the meeting to discuss the security pact the Solomon Islands has signed with China, which Canberra says will open the door to a Chinese military presence on the runway.
Samoa Prime Minister Fiamē Naomi Mataʻafa also said she wanted the forum to discuss China's controversial push for a regional deal with 10 Pacific states.
Chinese Foreign Minister Wang Yi tried unsuccessfully to convince several Pacific island countries to sign the pact during his extensive Pacific tour last month.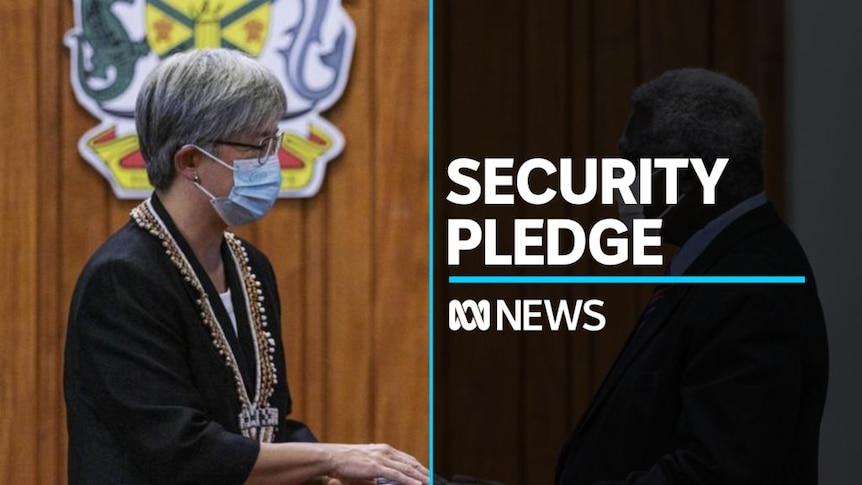 Remove "some degree of distraction"
The Solomon Islands has publicly backed the deal, but other Pacific island leaders have warned it could spark a new cold war in the region and undermine the sovereignty of Pacific states.
In addition to this, they will discuss a draft "Blue Pacific" 2050 strategy and Vanuatu's efforts to have the International Court of Justice issue an advisory opinion on climate change.
Although partner countries have not always sent senior officials or leaders to the PIF Leaders' Meeting, some high-level players have attended in the past, including then-US Secretary of State Hilary Clinton, who attended the 2012 meeting in the Cook Islands.
The meetings of the dialogue partners were sometimes also eventful.
In 2018, the then chairman of the PIF, President of Nauru, Baron Waqa angrily clashed with a Chinese official who then stormed out of the room.
Tess Newton Cain of the Griffith Asia Institute's Pacific Hub said the decision to keep the high-level meeting focused on member states would be "widely welcomed" in the Pacific.
"It removes a degree of distraction and means leaders can focus on their deliberations and decision-making on really critical issues," she said.
"As we know, they will spend a whole day in retreat where the 'big' speeches will take place.
"But there will be a lot of pre-conversations and side conversations before that and that gives everyone a bit more space and, to some extent, some privacy to work in."
The ABC contacted the Pacific Islands Forum Secretariat for comment, but it declined to respond.